Union Lager
5.0%
Brewed for enjoying after a hard days work. Easy drinking, but filled with flavor.
River Cream Ale
5.4%
Our light, crisp smooth-drinking cream ale. Crafted for those smooth days floating down the river.
Ray's Citra Pale Ale
5.6%
Single hopped, super-citrus pale ale. Based on a traditional old school pale, but with a "twist."
Avenue Ale
5%
A hoppy American Pale Ale you can enjoy all day or in the afternoon. The Avenue Brewery was an original in our building. Simcoe, Nugget, & Cascade Hopped.
Mr. Nelson's Mistress
7.0%
Sandy was her name, and she loved Nelson (New Zealand Nelson Sauvin hopped saison).
Speedliner IPA
7.0%
Mosaic & citra hops make this killer IPA juicy and delicious. Clean as the lines on a boat.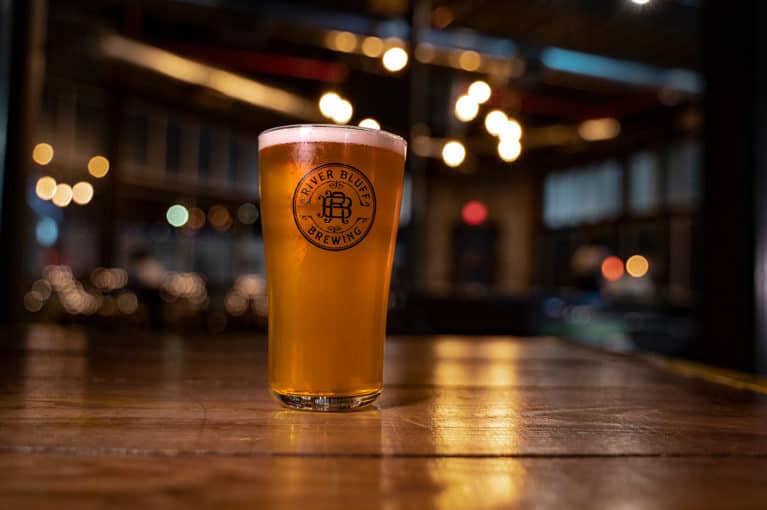 Sandy Dunes Saison
8.0%
No matter how sandy the dunes in your mouth, this peppery, fruity, unfiltered Belgian style ale will be sure to wet your whistle.
Heritage Hefe
5.2%
This American hefeweizen is crisp & refreshing like the beers of German heritage.
Stocking Stuffer Holiday Ale
8.2%
A delicious spiced ale that is sure to lift your holiday spirit.
Autumn Red
6.5%
A malty dark red amber ale balanced by a hefty addition of rye. The autumn red is perfect for watching the leaves turn on a brisk fall day.
Tee Time Mild
3.7%
Our English mild. Dark in color, but real mellow and easy drinking. Great for tea time—or tee time.
Jerry's Porter
6.5%
Named after Joetown's own Goetz icon— Jerry's smile. This porter pours chocolate and coffee.
1826
5.0%
The founding year. This nitro stout cascades head like the cask beers of old.