Proud holders of 2022 & 2019 Great American Beer Festival Silver Medals!
Non-Beer Choices
4 Hands Seltzers
KC Cider Co. Cider
KC Wineworks Sangria
Fitvine Wines
Soda Assortment
St. Joseph Current Menu (Above)
Our Current Menu, Updated 2/31/23
Speedliner IPA
7.0%
Mosaic & citra hops make this killer IPA juicy and delicious. Clean as the lines on a boat.
River Cream Ale
5.4%
Our light, crisp smooth-drinking cream ale. Crafted for those smooth days floating down the river.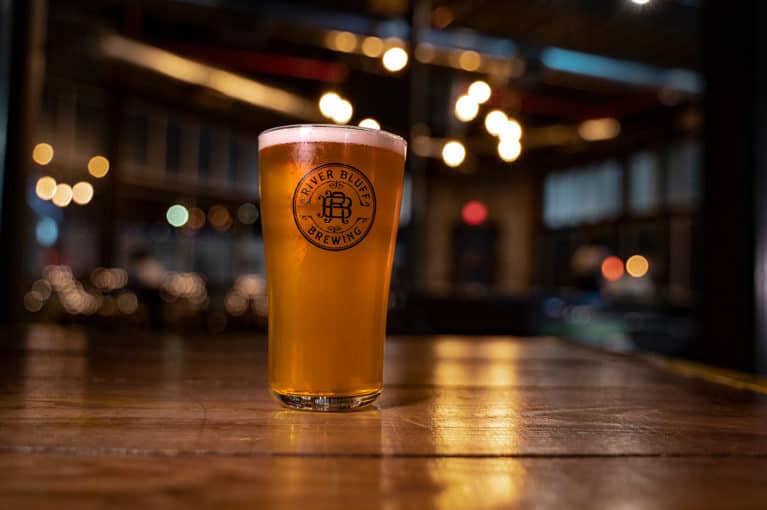 Sandy Dunes Belgian Ale
8.0%
2019 Great American Beer Festival Silver Medal Winner. No matter how sandy the dunes in your mouth, this peppery, fruity, unfiltered Belgian style ale will be sure to wet your whistle.
Union Lager
5.0%
Brewed for enjoying after a hard days work. Easy drinking, but filled with flavor.
Green Goddess Shandy
5.0
Cucumber Lime Shandy. Green, Refreshing, and easy drinking.
Skipping Stone DIPA
7.5
Skipping Stone DIPA, a River Coast Fuzzy IPA. Weighing in at 8.5% this fuzzy double IPA skips the taste of Stonefruit juice across your tongue. Wakatu, Cashmere & Citra hops make this a juicy-delicious treat for sitting on the coast of the Missouri.
Club Country Malt
6.2%
Our Malt Liquor. Easy drinking with a high abv for such a light, clear beer.
Booz'd Ego
12
Our Imperial Stout aged for a year in Bourbon-Cabernet-Syrah barrels.
Bluff Session IPA
5%
It's no bluff: this unfiltered session IPA is seriously dry-hopped with Citra. Melon, berry, citrus come from Ekaunot, El Dorado, Citra, Mosaic, and Centennial hops.
Avenue APA
5%
A hoppy American Pale Ale you can enjoy all day or in the afternoon. The Avenue Brewery was an original in our building. Simcoe, Nugget, & Cascade Hopped.
Viking Voyager Farmhouse Pale
5.1%
Our collaboration brew with the Angry Swede Brewing Co. We went Norwegian with this, Kviek yeast Farmhouse pale ale.
Destination Kolsch
4.8%
Crafted to remove gluten, celiac approved. This is light, crisp yet full of flavor.
Piper on the Bluff
10.2
Collaboration with Bad Ash Cigars, a Scotch Ale aged in Bourbon Barrles.
Upstream Wheat
5.1%
Our Pink wheat. Infused with hibiscus to give it a nice pink color. Swim upstream.
Mr. Nelson's Mistress
7.0%
Sandy was her name, and she loved Nelson (New Zealand Nelson Sauvin hopped saison).
Arrowhead Red
6.5%
A malty dark red amber ale balanced by a hefty addition of rye. The autumn red is perfect for watching the leaves turn on a brisk fall day.
Savior Bock
6.7%
157 years ago the first Bock in St. Joseph was brewed right here at 1224 Frederick Ave. This is in honor of our forefathers.
Jerry's Coffee
6.5%
What is the first thing our Assnt Brewer Jerry does every morning? Brew a fresh pot of Mokaska coffee before brewing beer. This Espresso Porter is all Mokaska coffee forward. Like a 6.5% coffee.
Blacklion Irish Stout
4.2%
A Dry Irish Nitro Stout inspired by our Irish ancestors. The mouthfeel is creamy from the nitro, and the taste is roasty with a twinge of sweet. Tap of the Mornin' to Ya!
Jerry's Porter
6.5%
Named after Joetown's own Goetz icon— Jerry's smile. This porter pours chocolate and coffee.
Melon Baller IPA
7.5%
Double dry hopped with citra, mosaic, and eukanot. It's a Christmas gift this citrus-melon IPA.
Heritage Hefe
5.2%
This American hefeweizen is crisp & refreshing like the beers of German heritage.
Stocking Stuffer Holiday Ale
8.2%
A delicious spiced ale that is sure to lift your holiday spirit.

Anonymous Blonde
4.6%
Light but full of flavor, this Blonde is dry hopped with the infamous Nelson Sauvin hop which adds a nice dry-wine flavor.
Robin's Song Wheat
5.5%
Our Honey Wheat with dashes of lemon. Delicious and refreshing on a hot day.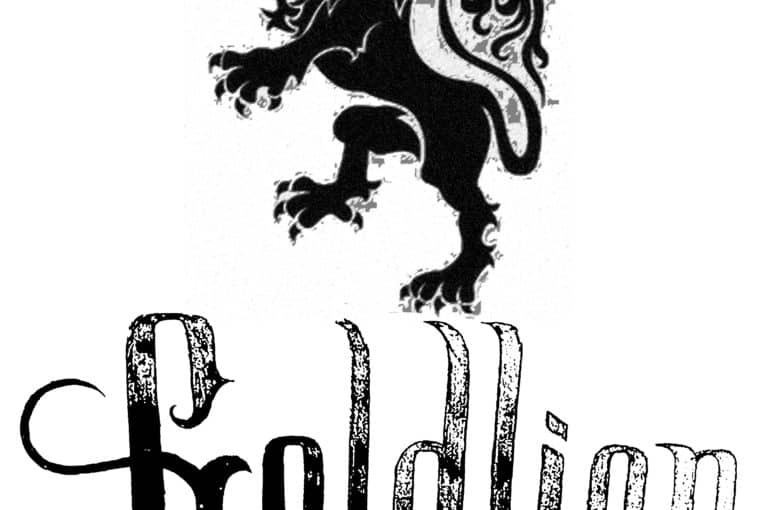 Goldlion Golden Stout
7%
Our Nitro Golden Stout – Yes Gold Stout! Infused with Mokaska Coffee, with a nice creamy Nitro head. This beer is light in color with all attributes of a traditional stout.

Black Snake Rye
6%
Our Oktober beer, dark and chocolate, robust with a nice spicy hop presence.

Dirty Chai
6%
Chai Tea infused porter, this beer tastes like Fall. Our Fall Seasonal.